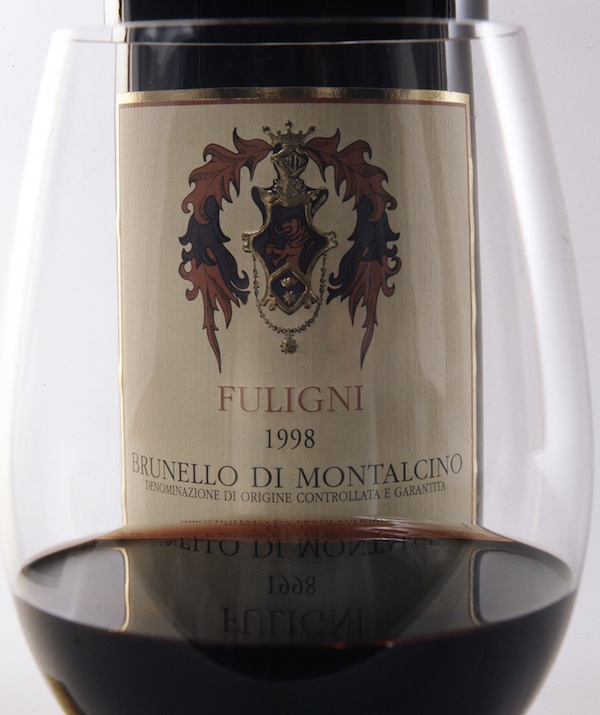 Taste & Experience

The Estate

The Fuligni Estate spreads over approximately one hundred fully cultivated hectares of land in an almost continual strip on the eastern side of Montalcino where, historically, the most authentic production of Brunello emerged.
Discover

Our wines and other products

Discover all our wines and other products such as grappa and extra virgin olive oil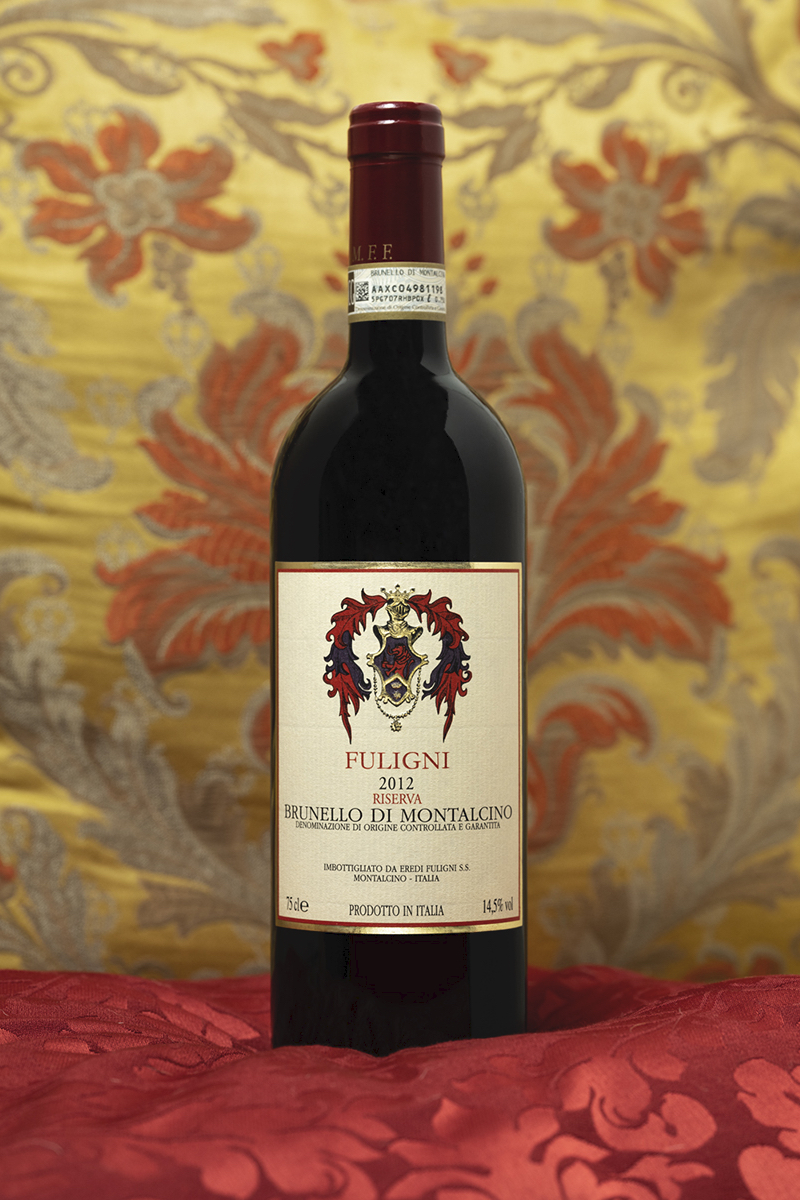 BRUNELLO DI MONTALCINO D.O.C.G. RISERVA
BRUNELLO DI MONTALCINO D.O.C.G. RISERVA

On the best vintage years, Fuligni selects a Brunello Riserva which is refined for five years, as per regulation, three and a half of which in wood. The grapes of Brunello Riserva generally come from our oldest vineyards, making a concentrated, long-living wine of superior quality and pleasantness. With the right storage conditions, the Brunello Riserva's evolution can develop over several decades. Fuligni Riservas can be found in the cellars of great wine collectors and are an excellent investment thanks to the value they have earned both in market quotations and in wine auctions.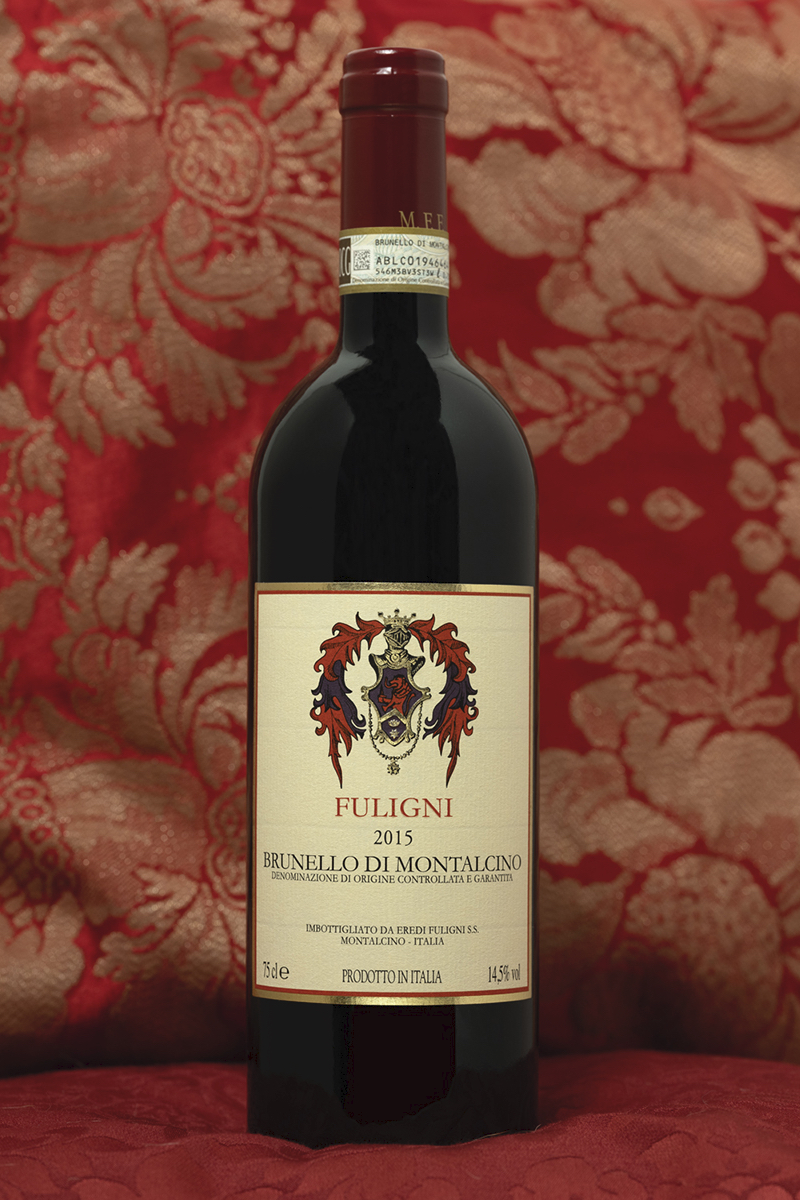 BRUNELLO DI MONTALCINO D.O.C.G.
BRUNELLO DI MONTALCINO D.O.C.G.

Brunello Fuligni Regular is refined for four years as per regulation, two and a half (sometimes three) of which are in wood. It has the characteristics of a long-living wine, but, unlike the Riserva, it is ready to drink. An elegant fusion of fruit and spices, Brunello Fuligni comes from a careful selection of prestigious grapes. We keep a low yield per hectare and if a vintage is not good enough we decide not to make any Brunello Fuligni because the quality of the grapes would not match the high standards of our winery.
ROSSO DI MONTALCINO D.O.C. GINESTRETO
ROSSO DI MONTALCINO D.O.C. GINESTRETO

Rosso di Montalcino Fuligni bears the name Ginestreto, under which it is well-established in the market and renowned as a high-quality product. It too derives from a careful selection and is partially refined for some months in French rover tonneaux. The Rosso boasts a strong fruity flavor and is infinitely flexible when it comes to food pairings.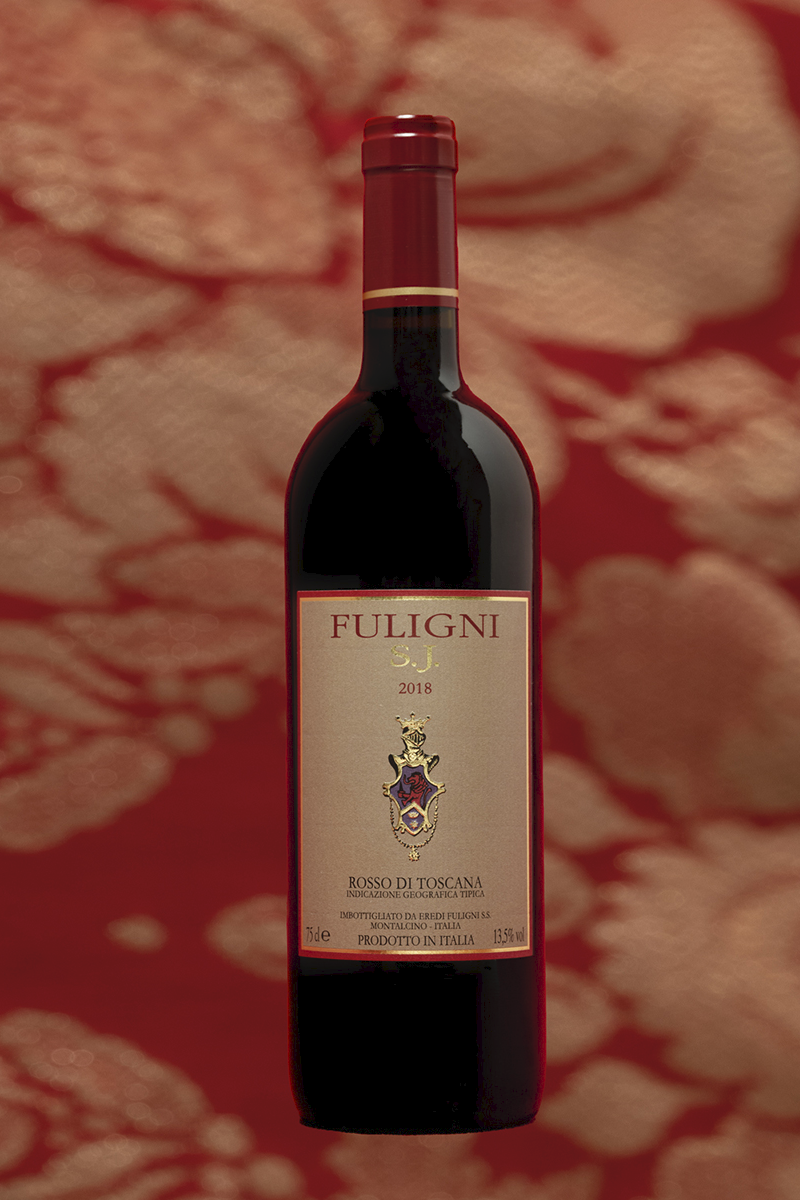 S.J. (SAN JACOPO) I.G.T. TOSCANA
S.J. (SAN JACOPO) I.G.T. TOSCANA

For a couple of years the Fuligni have produced this IGT Toscana described as a "variation on the theme of Sangiovese". The San Jacopo (S.J.) is mostly Sangiovese from the clones of the estate blended with a small quantity of Merlot from the Fuligni vineyards of Bandita. It is refined for some months in French rover tonneaux and from the very first sip it is perceived as slightly softer than the other Fuligni wines, although it maintains the same strong character and freshness that are typical of Sangiovese.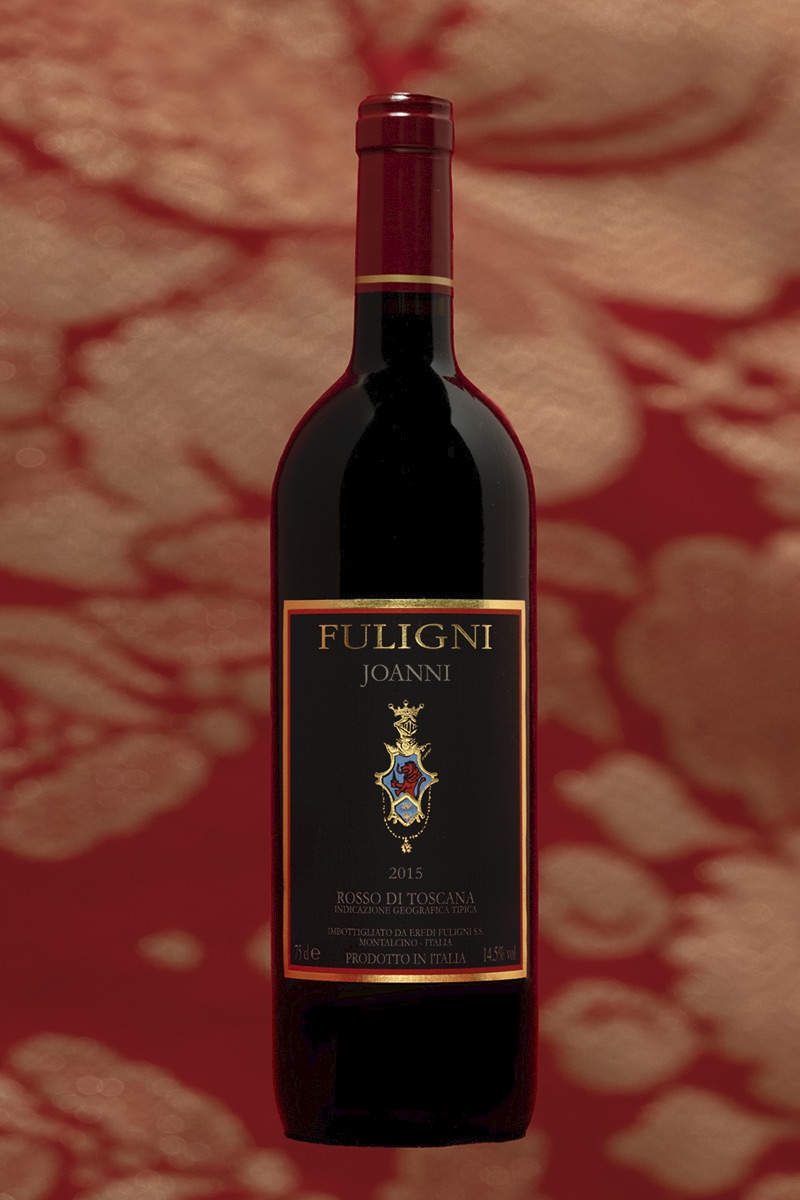 ROSSO DI TOSCANA JOANNI
ROSSO DI TOSCANA JOANNI

Fuligni has recently enriched its wine range with two IGT Toscana designations, the result of small wine-making trials. The first one is the high-end red wine JOANNI, which enhances the fantastic grapes from a small merlot vineyard which has been part of the estate for some time. It ages in French oak tonneaux for approximately three years and then one year in the bottle.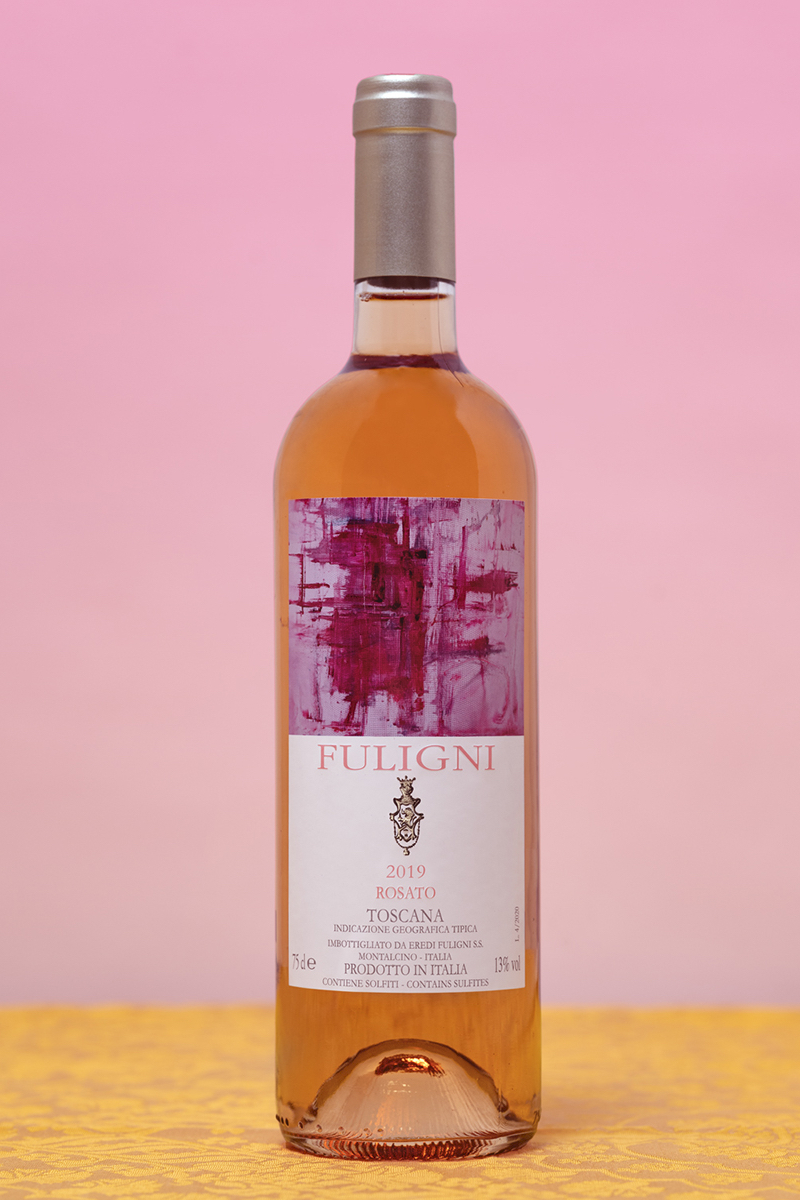 ROSATO FULIGNI
ROSATO FULIGNI

The second one is a limited edition of approximately a thousand bottles of a Sangiovese grape ROSATO, of a distinctive "onion skin" pink and with a strong fruit flavour, which is sheer bliss when served cold on a hot summer day. Because this wine is far from their traditional line of products, the Fuligni have chosen a modern label for the ROSATO bottles – a beautiful painting by artist (and friend) Lucrezia Cembran Gaetani d'Aragona, an internationally educated and acclaimed painter whom we warmly thank.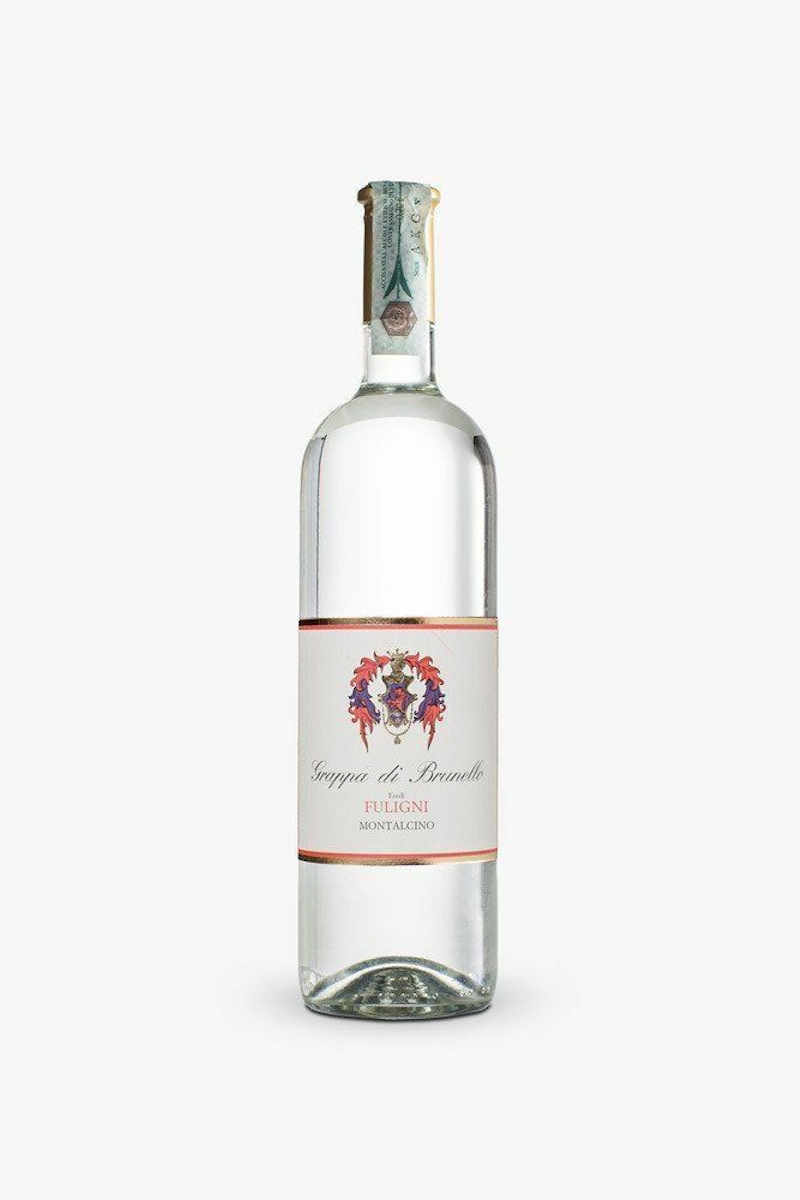 GRAPPA DI BRUNELLO DI MONTALCINO
Grappa di Brunello di Montalcino

Fuligni's Grappa is traditionally distilled in the artisan distillery of Gioacchino Nannoni in Paganico. It is made from the pomace of Brunello Fuligni in the 48 hours following racking, in a discontinuous low-steam flow in 4 distillation columns.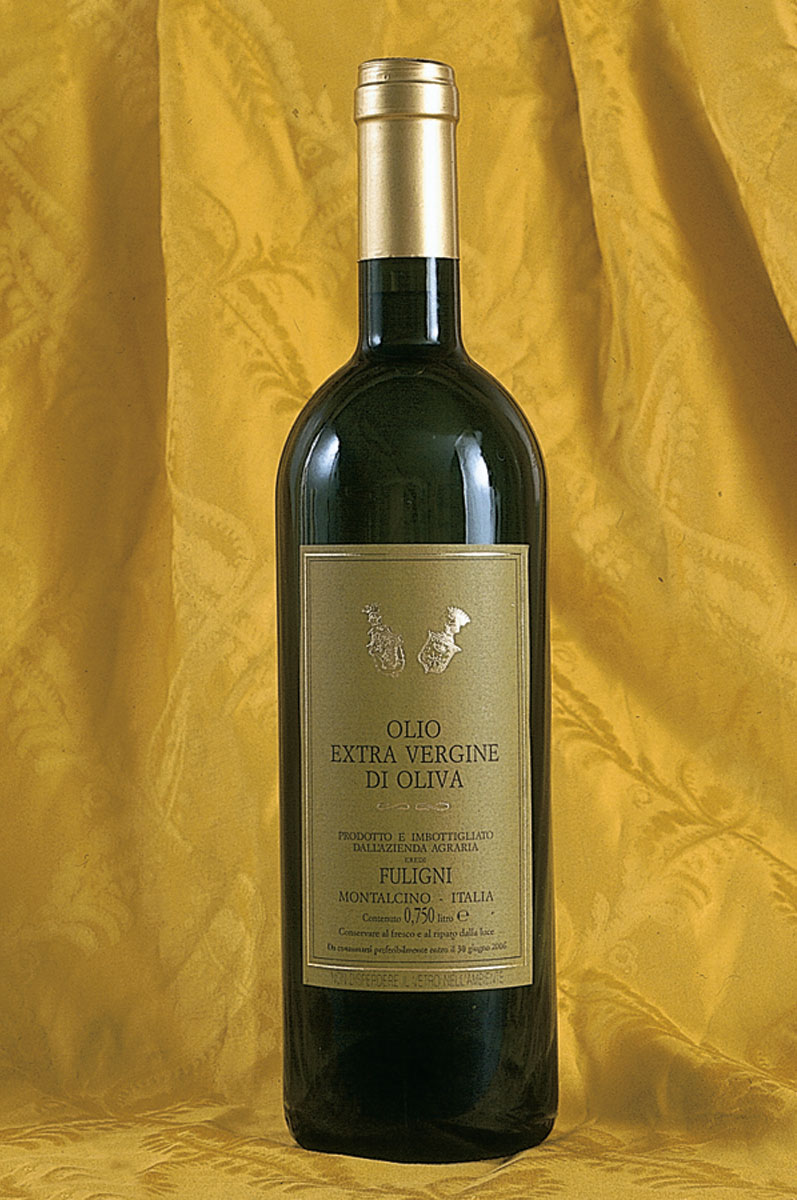 EXTRA VIRGIN OLIVE OIL
EXTRA VIRGIN OLIVE OIL

Montalcino offers the natural ideal altitude for both vines and olive trees. The olive grove of the Fuligni estate is at an altitude that ranges from 300 to 450 metres above sea level, on the classic east exposure of Montalcino's hill. Olive picking, strictly by hand, starts at the end of October. Olives are cold pressed immediately after picking. The olive trees are from the Correggiolo, Frantoio and Leccino varieties and are of varying ages – some of them have miraculously survived the frosts of 1985 and 1990. The resulting olive oil is characterized by a stunning green, a rich scent, and fruity notes with a distinctive aggressive touch, which make it perfect for the dishes of traditional Tuscan cuisine, including all types of meat-based dishes and, most of all, bruschetta.
Fuligni

Our Vineyards

The vineyards, of approximately fourteen hectares, are mostly located on the north-eastern slope of Montalcino, with the classic exposure for Brunello. Other vineyards are located south-east, where the soil is mixed (tuff and clay). The vines are on average around 15 years old, although there are some mother vines which are over forty years old and which carry older clones of Sangiovese (with a lower yield per hectare).
Variety of grape varieties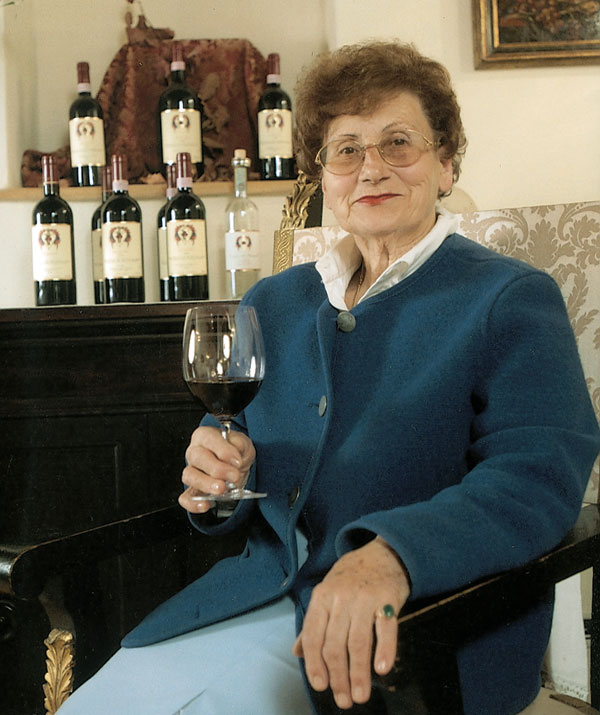 Fuligni

The History

The Fuligni Family, of ancient Venetian origin, moved to England in the 14th century to lead a Free Company supporting Edward III, receiving favours and honours from the Crown. When the Habsburg-Lorraine became head of the Grand Duchy of Tuscany, Luigi Fuligni moved to Tuscany as a general of the new rulers. Around 1770, Grand Duke Pietro Leopoldo gave a large grant of Maremma land to Luigi Fuligni, in exchange for him engaging in land reclamation, as was the will of the Grand Duke.
Tasting & Experience

Come to visit Us

Located a few kilometers from the town of Montalcino, it overlooks the Val d'Orcia