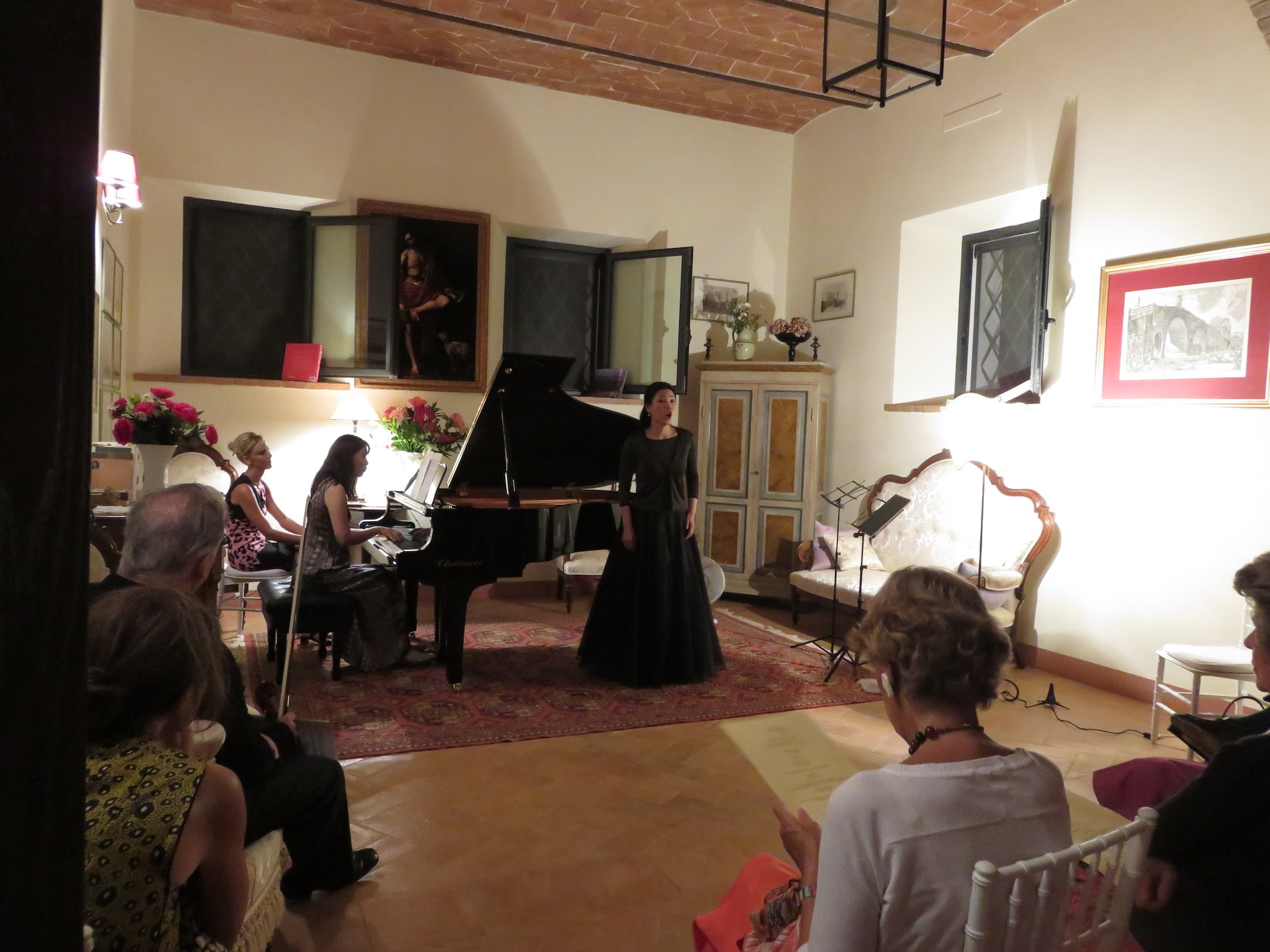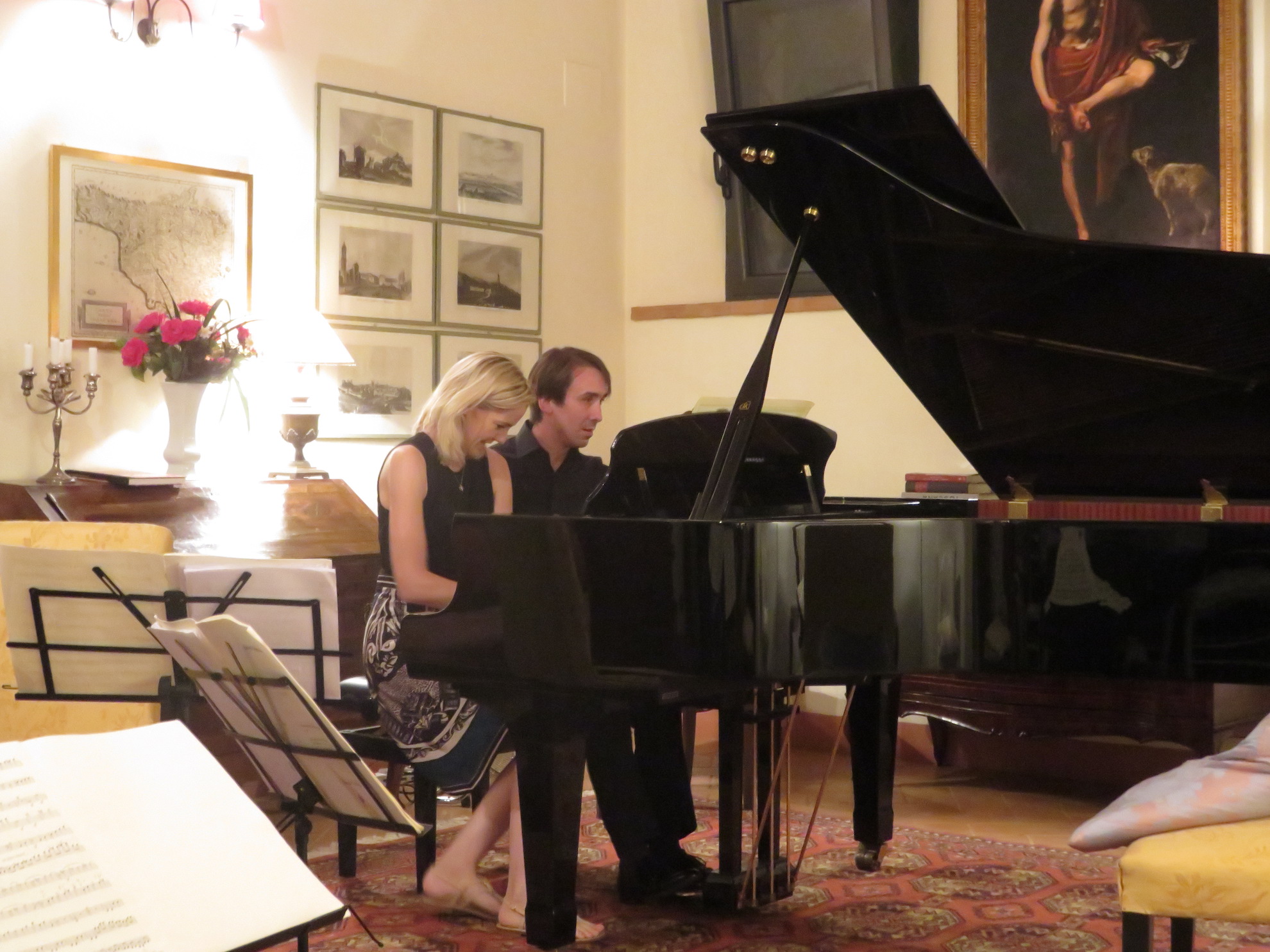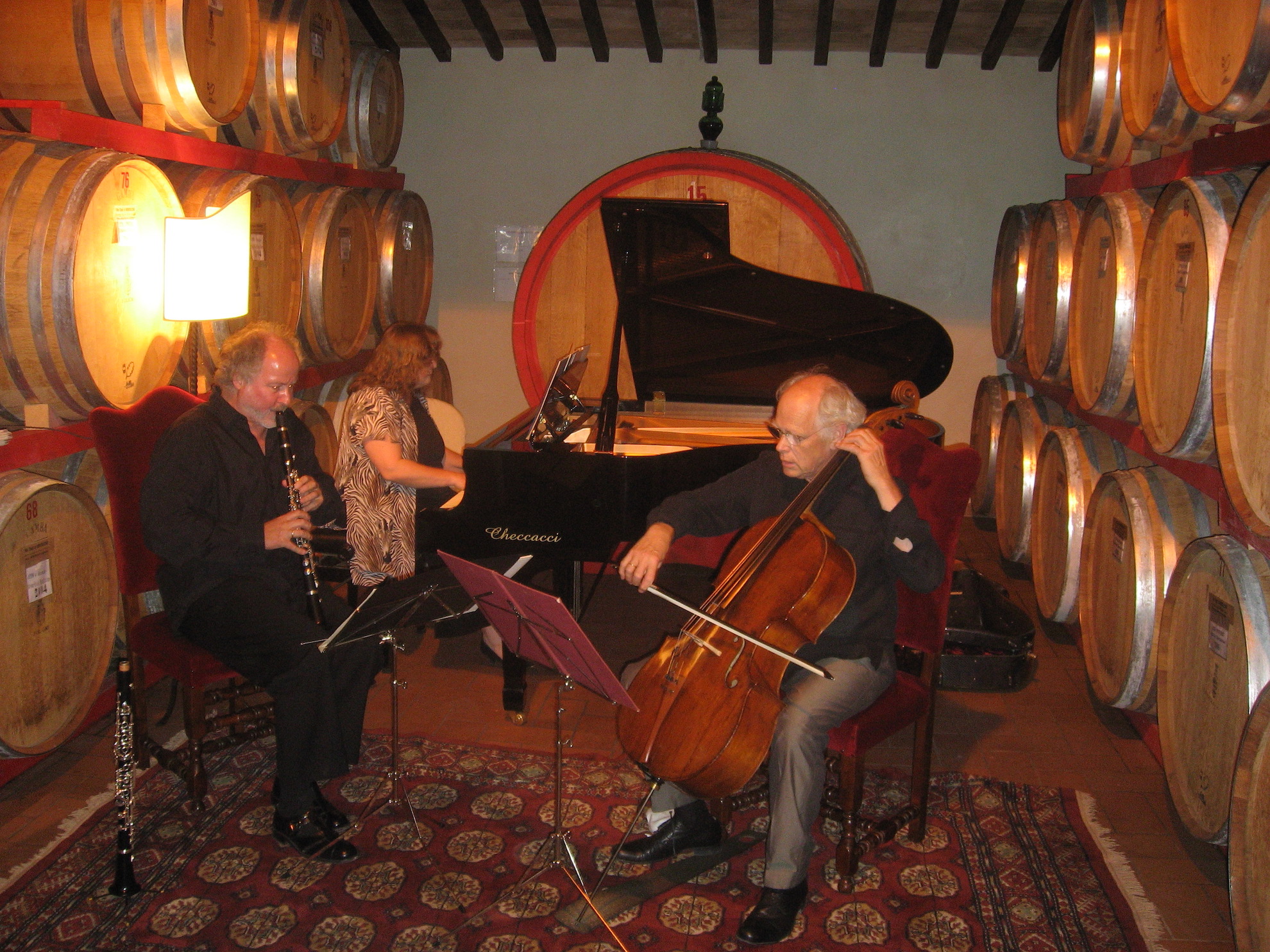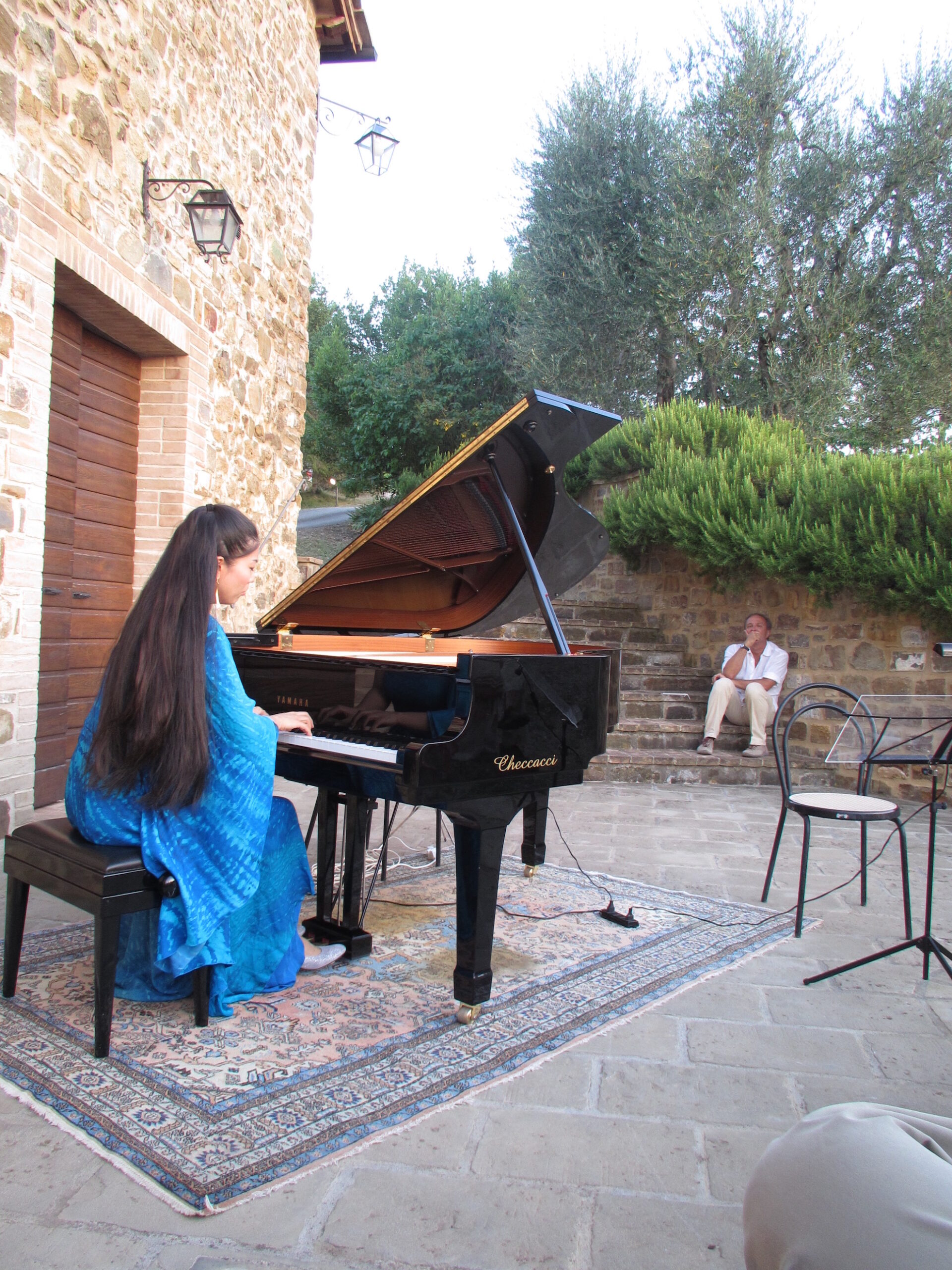 Events

Music and tuscan reds

While traveling from one international music event to the other, a group of musicians, Tuscan winegrowers and music lovers who shared a strong friendship and common interests gave birth to an interesting festival called "Musica e rossi toscani" (Music and Tuscan red wines). Among them were Roberto Guerrini Fuligni and Piero Miraldi.
In the intervals between the concerts of the festival of Salzburg in 1999, the group organized a number of musical events (upon invitation), which took place in the Siena area in August 2000. The event took place at the same time as the Sienese Palio. The festival, which was first created as a private concert for a group of friends, was then repeated and extended with great success over the following years. On one hand were wine producers: Count Andrea Costanti (Brunello di Montalcino), Lorenza de'Medici Stucchi Prinetti (Chianti Classico), the Fuligni family (Brunello di Montalcino), the Boscu Bianchi Bandinelli family (Chianti Classico) and Elisabetta Gnudi Angelini (Brunello e Chianti); on the other, a group of renowned musicians, among which some members of the Berlin Philarmonic Orchestra and the Berlin Philarmonic string sextet as well as members of the Dutch "Royal Concertgebow": Bernard Hartog, Marietta Kratz, Ying Zhang, Rebecca Schneider, Walter Küssner, Matthew Hunter, Gesa Lücker, Ulrich Knörzer, Simone Jandl, Ansgar Schneider, Götz Teutsch, Ulrich Wolff, Jonathan Kelly, Walter Seyfarth, Daniele Damiano, Sevimbike Elibay, Noriko Sugyiama, Francesco Dilaghi, Cordelia Höfer, Gabriele Leporatti, Johan van Jersel and Ninke van Rijn.
The idea was to organize a series of musical events to take place in the month of August, a combination of music from the best classical repertoire and from the contemporary scene, hosted in villas and grand Tuscan palazzos, generally the properties of the above-mentioned producers. Following the concert there typically is a tasting of two wines (Brunello di Montalcino and Chianti Classico).
Important personalities from the European and American wine scenes have gathered on several occasions at Musica e rossi toscani, a festival which has become one of the unmissable events in the cultural and enological Tuscan summer.
The events combine music with charming sceneries and wines that are the traditional expression of those very sceneries.
The first concert of Musica e Rossi toscani traditionally takes place in Montalcino, near the vineyards and the cellars of Fuligni, in the land that has been managed by Fuligni for over a century. The concert takes place either on the terrace which faces over the hill of Montalcino and its vineyards, or in the music room in Villa San Giovanni a Semiti, approximately at 7 p.m.. The concert is followed by a dinner organized by importers and collaborators, among which the historic American importers of Fuligni, Empson (www.empson.com). The event always includes a tasting of the latest vintage of Brunello Fuligni as well as Rosso di Montalcino Ginestreto and San Jacopo.